Online Casino Safety Tips
The world of online gambling has gained great popularity over the past few years - and with so many technological improvements, it is only set to grow even bigger. Many casinos can now provide better products and bonuses for their players.
With such a lucrative industry, you also expect to have many parties all trying to get a piece of the action. While some are genuine, others are out to rip-off unsuspecting customers, which is where the call for casino safety comes in. Keep in mind that playing at game sites is meant to be rewarding, fun and relaxing. As such, you don't want anything that could comprise that, which is why you need to practice safe gambling.
Pick the Right Game Website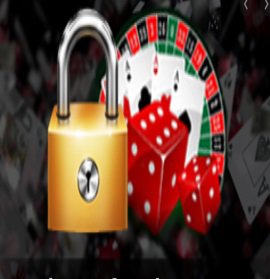 Today, there are countless online gambling establishments out there thus the issue of casino safety can't be ignored. Ideally, all game sites are considerably safe; however, you'll find numerous operators that will leave you with a bad taste. So how do you tell apart a reputable and a dodgy betting house?
For starters, you should look for licenses and registration. This information will be displayed at the footer of the operator's website. Among the licensing bodies that are considered safe are the United Kingdom Gaming Commission (UKGC), Kahnawake Gaming Commission, Malta, and Gibraltar.
If a casino holds a license from a reputable body, it means that it abides by all the industry's standard operating procedures. These regulatory authorities exist to protect you as a player.
Do Not Register Multiple Accounts
When it comes to gambling safely, many factors come into play including the number of accounts you open with the same operator. You could be tempted to register more than one account given the wide variety of bonuses and promotions made available at online betting operators. This is, however, a deal-breaker for casinos. Having multiple accounts will seriously hurt their business and they can't have that. When your actions are inevitably discovered, you will lose any winnings you had and get barred from ever accessing the site. As such, for your online casino safety, stick with one account and make the best out of it.
Play for Free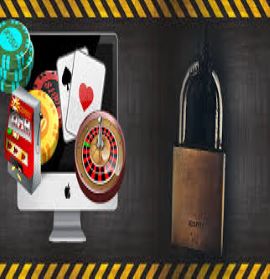 Top online casinos provide what is referred to as demo/practice mode. Many gamers might not be aware but this feature is quite important when it comes to casino safety. Before whipping out your credit card to pay for games, you might want to try out the available goodies for free. Then, when you feel that the games, technical requirements, customer support and everything else is appealing, you can go ahead and become a bona fide member.
Check the Website's Security
This is yet another essential tip for gambling safely online. Normally, when you visit an operator's website, information is transmitted from your PC or mobile device to the server and vice versa. The data is transmitted in plain text, and anyone with the means is able to see it. Most data that's transmitted on the web is encrypted before it can be sent, more so when dealing with information related to financials.
To observe casino safety, betting operators make use of security technologies such as Secure Socket Layer (SSL) to secure their networks. You can tell whether or not a game website has an active SSL by inspecting the URL to see if it starts with HTTPS. If it starts with HTTP, it's not secure. Also, see if there is a site lock to the left. Any betting website without these is not safe and should be avoided completely.
Main Menu